News & Events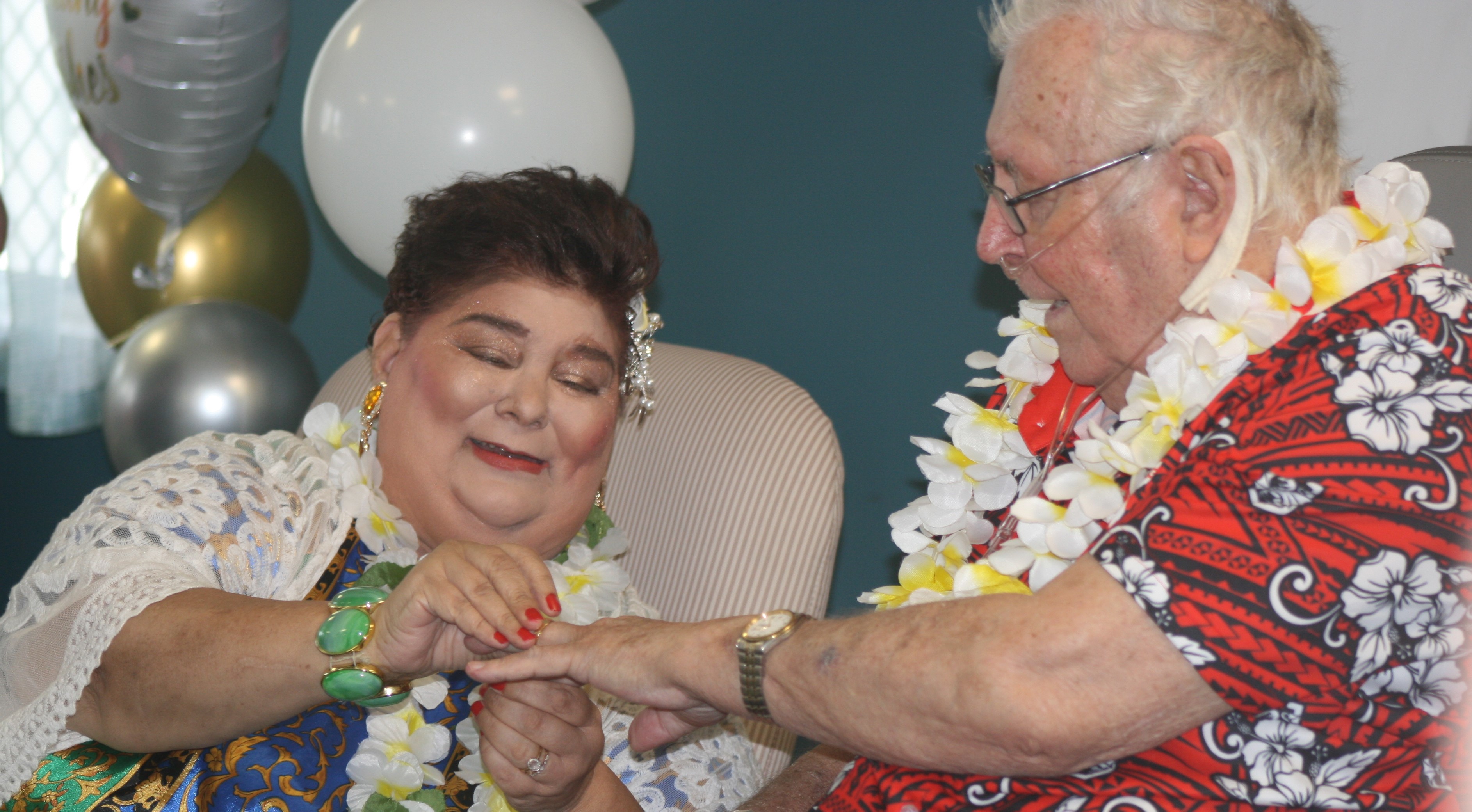 A Wedding at Parklands Lifestyle Village
On Saturday 4th September 2021, Roshana Care Group had the great pleasure of hosting the wedding of two of our residents, Liz & Arthur at our Queensland Lifestyle Village Parklands. 
It was  a spectacular event, with the theme of the day being ''elegant casual with a tropical overlay".  Liz & Arthur have been best friends for 36 years, and when Liz's friendship ring went missing, Arthur replaced it with an engagement ring.  The best man flew in from Perth, but unfortunately a few of the other guests were unable to make it due to COVID restrictions.  Liz & Arthur were very appreciative of our staff who stepped up to fulfill roles in the bridal party on the day.   
Liz & Arthur wanted us to say a big thank you to Deserae McGill our wonderful Facility Manager at Parklands, and her staff for all they did to make the day so special.