News & Events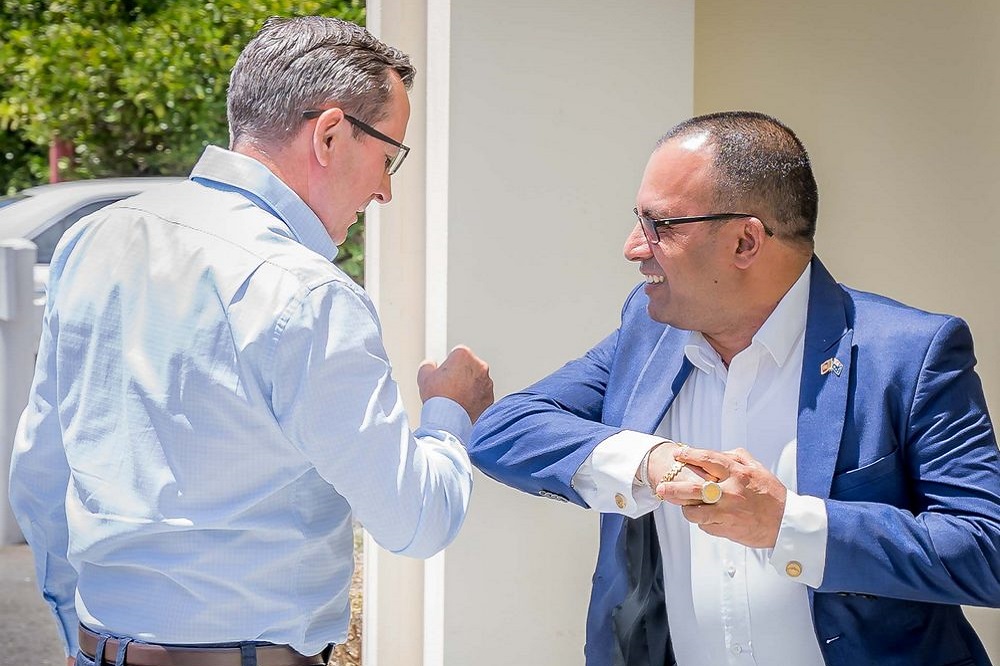 WA Premier Mark McGowan Visits Sunshine Park
Roshana Aged Care facility – Sunshine Park, was graced by the presence of a highly distinguished guest on Sunday, 10th January 2021. WA Premier Hon. Mark McGowan took time to converse with and get to know the residents and staff, following morning tea with the Roshana Team. Member for Kalamunda Mr Matthew Hughes MLA also attended. Roshana Care Group CEO Rosh Jalagge then had a brief discussion with The Premier about new and exciting ventures of the Group. We thank both The Premier and Member for Kalamunda for giving our team and residents their valuable time!
Mark McGowan visited our Sunshine Park aged care facility and spoke to Roshana's CEO, Rosh Jalagge, about our plans to meet the growing need for care within the WA community. Joined by the Member for Kalamunda, Mr. Matthew Hughes MLA, Mr. McGowan also met the staff and residents, spending time hearing their stories and seeing the work that's happening on-site.
We could not be more thankful to the Premier and Member for Kalamunda, for giving our team and residents at Sunshine Park their time and support.