News & Events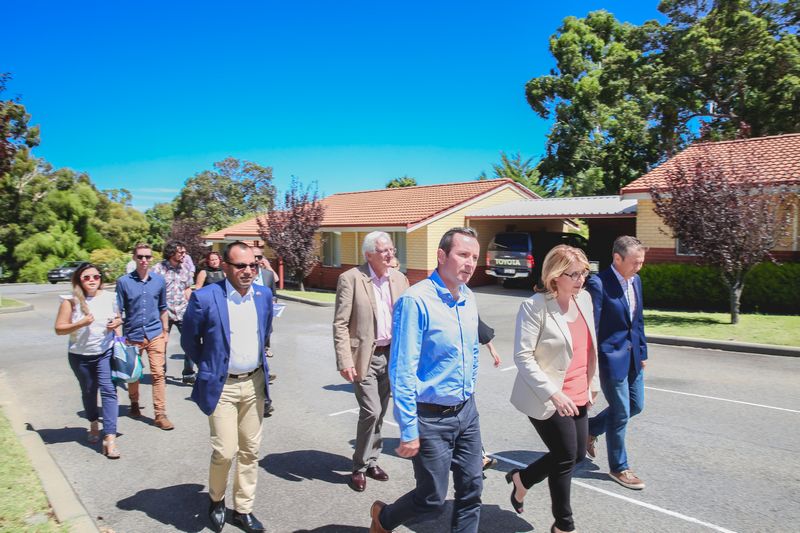 WA Premier and Ministers Visited Sunshine Park
WA Premier Mark McGowan recently visited Sunshine Park Aged Care & Lifestyle Village in Lesmurdie (WA), which has recently been acquired by Burswood Care Pty Ltd (Roshana Care Group) as part of their other acquired sites such as Gwen Hardie Aged Care and Annie Bryson McKeown Aged Care in Albany (WA).
Premier Mark McGowan arrived with his cabinet Ministers Hon Rita Saffioti MLA (Minister for Transport; Planning) and Hon Roger Cook MLA (Deputy Premier; Minister for Health; Mental Health) and Hon Matthew Hughes MLA (Member for Kalamunda) to visit residents and families of Sunshine Park to express support from the government for developments of new aged care facilities, which is one of the top priorities of the government.

Premier, Ministers and Members spent around one and half hours at the facility, talking to residents and staff about their views and to obtain feedback. They were very pleased to hear positive feedback about the new management.